Jeff Erdmann
Fort Lauderdale Yacht Broker

About Me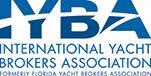 HOME TOWN:

Oshkosh, WI

FIRST BOAT:

Butterfly

FIRST JOB:

Spellman's Marina

LANGUAGES:

English
ABOUT JEFF
Raised with strong Midwest values, Jeff has been called "one of Florida's leading marine industry advocates by Southern Boating Magazine and "one of the top yacht brokers in the USA."
Hooked on boating at 7, Jeff has a treasure trove of boating experience & memories. Two memorable boating adventures were a 35-day 30,000 mile circumnavigation and West Marine's "Pacific Cup" nonstop sailboat race from San Francisco to Hawaii. 
Jeff married his passion for boating with business in 1987 by becoming a Florida Yacht Broker. As an accomplished yacht broker with over 25 years of experience, he brings a wealth of experience to the table.
Jeff serves on the Florida Yacht Brokers Association (FYBA) board of directors as chair of the Public Affairs Committee, advocating for the marine industry. Accomplishments include doubling the 90-day sales tax exemption to 180 days, Florida's $18,000 sales use tax cap and protecting consumers by maintaining Florida's Yacht & Ship Brokers Licensing.
A consummate advocate for buyers & sellers, Jeff loves helping clients achieve "two of the happiest days of a boaters life" and would love to help you achieve yours.
My Client Testimonials
I met Jeff when I purchased a Deerfoot 62 cruising yacht he had listed in 1994.  Jeff's professionalism and integrity were immediately apparent and I knew that I was in good hands.  After the sale/purchase was completed, Jeff was always...
I have had the pleasure of serving on the F.Y.B.A Board of Directors with Jeff Erdmann for 3 years and Jeff deserves not just a recommendation or endorsement, but outright applause for his hard work and his ethics are beyond...
Always immaculately professional. He cares. Highly dependable. Honest as the day is long. A huge plus for South Florida's Yachting Industry....
Jeff is a fact based executive who worked tirelessly to achieve passage of the sales tax bill on boat purchases in the Florida legislator. He is passionate about working on behalf of the marine industry and would enjoy being part...
Jeff provided the technical expertise, unwavering dedication and commitment to a challenging state tax policy legislative issue. His leadership was pivotal in the ultimately successful passage of the sales tax cap on yacht sales. Jeff was able to understand and...
Jeff is one of the top yacht brokers in the USA. His professionalism and integrity are a model for anyone to emulate. The time and unselfish effort that he devotes to promoting and protecting the recreational yachting industry in Florida...
Jeff maintains the highest ethical standards. He was a key player within the Florida Yacht Brokers Association to push through the $18,000 tax cap on yacht sales. His tireless efforts has benefited all in the marine industry from the boat...
Jeff is a passionate advocate for the marine industry and all of the people it employs. Jeff entered the legislative arena as an admitted novice and through his hard work, disciplined study and attention to detail became a resource many...
From day one, working with Jeff Erdmann was something a bit different.  If you are a boater, you most likely have run into brokers who are pretty high on the 'never care to talk to that person again.'  Jeff was...
Jeff is a unique person that can ware many hats and do a variety of jobs extremely well. He has been very effective with his company, serving on the FYBA Board of Directors and particularly effective dealing with Florida State...
Jeff's efforts to achieve a tax cap on the sales of brokerage boats in Florida have been remarkable. His tenacity, coupled with a sharp mind and tireless energy, assured the success of his team's efforts in Tallahassee. Jeff is to...
Hired Jeff to sell my large sailboat in Connecticut. A difficult sell, which he performed very professionally and successfully. He stuck with it until the job got done. One of the best brokers in the business in my opinion....
Jeff's experience in the industry, along with his strong sense of ethics, make him a unique resource.  He sold our Passport 47 in a difficult market and obtained a fair price.  He capably used the market statistics to help us...
My Past Boat Sales
100' Camper Nicholson
96' Westship
82' Burger
80' Kelly Archer
72' Deerfoot
64' Sundeer - 9
63' Deerfoot
62' Deerfoot - 4
61' Deerfoot
58' Deerfoot